The NIC's December newsletter is here: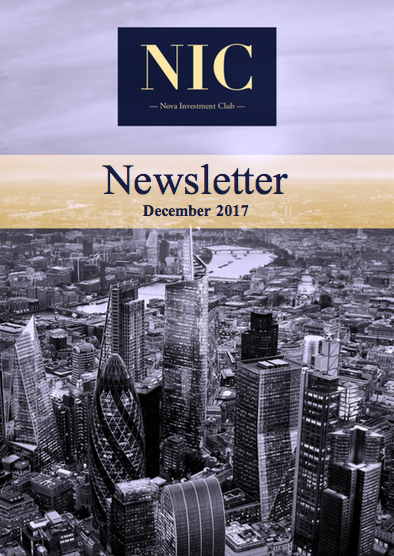 Do not miss this month's detailed analysis on Avantor's bid for VWR, Marvel Technologies Group's bid for Cavium Inc and on Meredith Corp.'s bid for Time Inc. In our Deeper Dive section, Katerina Rybarova evaluates the Saudi Arabia anti-corruption war, while Nick Dörner discusses the way Brexit is affecting the property market in Frankfurt.
Also on this month's newsletter, our IBD analyst Tiago Marques explores the Nomura's return to its Private Equity Business after 3-year break. Take a look on our Financial Markets Division's monthly results with respect to the NIC Fund, an active relative return fund investing across four different asset classes.
Lastly, Manuela Böck examines the reasons why one should worry about smart beta and ETFs, while Tomás Ambrósio provides the very first book suggestion from Nova Investment Club, a detailed review of "A Man for All Markets" book, by Edward Thorp.