The NIC's January newsletter is here: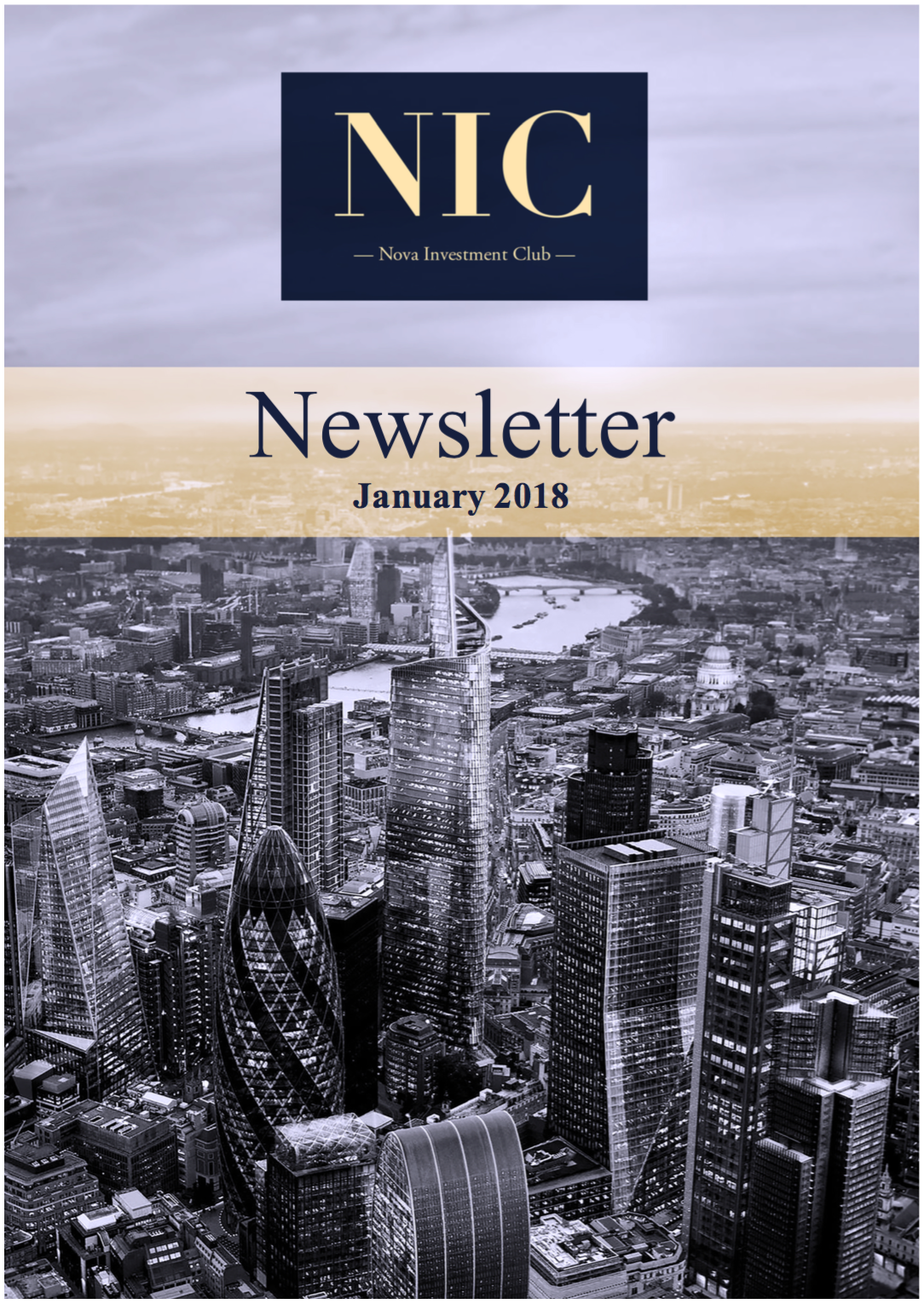 Do not miss NIC's January Newsletter, where our analysts cover broad macro themes and major economics news from December. In our Deeper Dive section, Manuela Böck evaluates the US tax reform, while Sofia dos Santos Nunes examines the results of the last Election in Catalonia.
Additionally, our Investment Banking Division will guide you through CVS's bid for Aetna, Unibail-Rodamco's takeover of Westfield Corporation and Walt Disney's acquisition of 21st Century Fox. Lastly, get a detailed overview on Air Berlin's latest event, as well as on Spotify's unique way of going public.
Our Financial Markets Division is delighted to announce some major changes to the benchmark of our fund. To capture a broader investment universe that includes Japanese and European equities as well as Emerging markets, the S&P 500 benchmark was substituted with the MSCI World and the MSCI Emerging Markets was added to the mixed benchmark.
Finally, do not oversight Tiago Marques's analysis of the potential development of 5G communication speeds and its importance for the next generation.